The Emperor, the Mughal of the Porn Industry, the Founder of the Legendary & Internationally famous Adult Magazine, 'Playboy' died a Happy man at age 91. Hefner conceptualised and created the first Playboy magazine from his kitchen at home over 60 years back and pole vaulted his way to international success.
He created a Niche, upper class, Men's Adult Magazine by putting together images of Naked women, interviews with well known celebrities, editorials & articles, Sex stories & Playboy letters. It was reported that he borrowed a $1000 from his mom and added $600 from his savings to create & Publish the first Playboy Magazine.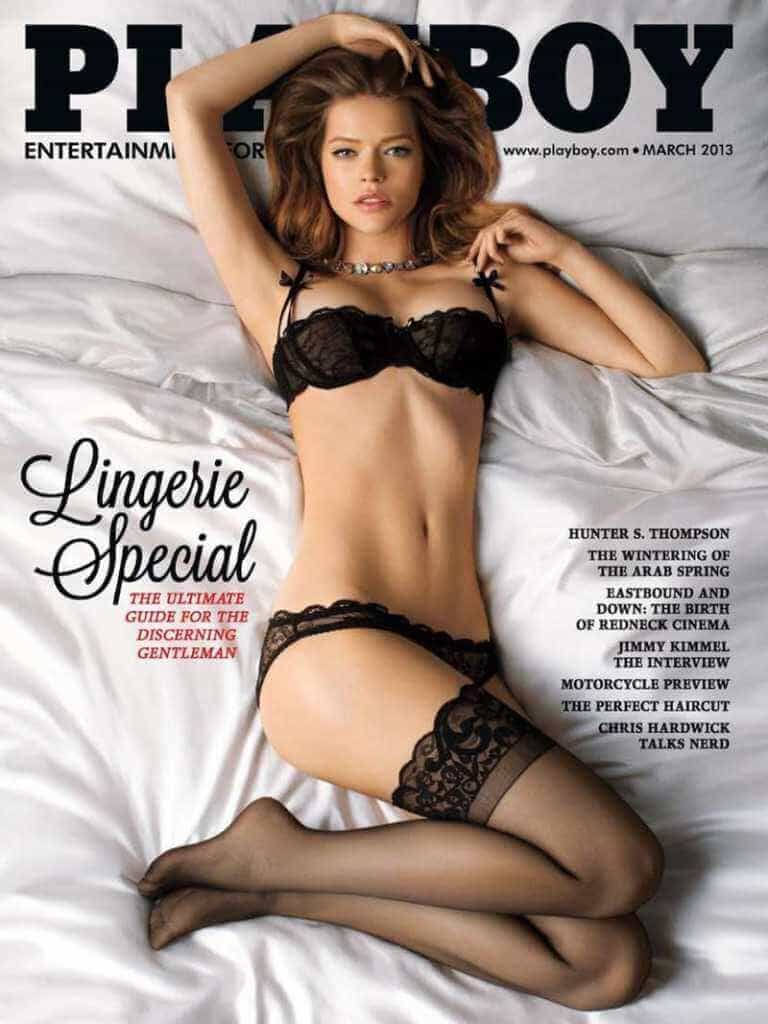 Playboy went on to become a Multi million $$$ Porn industry which also entered into TV shows, Jazz festivals, Casinos, and chains of Playboy Night Clubs that featured Playbunny dressed cocktail waitresses (All complete with bunny ears and fluffy tails)
He built his own Playboy Mansion which was a huge house on a sprawling estate with dozens of Sexy Playmates living along with Hefner, Partying, drinking, swimming, dancing and having the greatest time of his life much to the envy of all the men in the world.
Though being married several times, he has claimed of sleeping with over 1000 women in his lifetime with many of them being the very playmates that featured naked in the magazines centrefolds (the very same playmates that all the playboy magazine readers drooled over). Hugh Hefner often spoke out on the sex parties & Orgies he used to have at his private Playboy Mansion and a very few celebrities were lucky to be invited for such parties.
Hefner was living the Adult Fantasy of all Men and he did not even try to hide it. Towards his older years he credited 'Viagra' for his virility and stamina to keep the sex parties on. Playboy rode high on the sexual revolution of the 60's & 70's in America though it dipped a bit with competition from other Adult magazines like Hustler & Penthouse in the 80's. Playboy went on to suffer huge losses with the advent of the internet in the 90's and the new age of high speed internet connections & online Adult sex sites in the decade of 2000.
Marilyn Monroe (Legendary Actress & Timeless Icon) and Actress Pamela Anderson (Remember Baywatch) were the Centrefold Playmates for Playboy that minted Millions of $$$ for Hugh Hefner. For those who don't know, Playboy clubs were to open in India (starting with Goa first) in 2012 but the government rejected their proposal for such clubs to be opened in India.
Hefner lived a rich, luxurious and sex filled life that he was not apologetic for. That added to his swagger with men around the world wanting to be in his shoes in his Playboy mansion having fun with all the naked Playmates. For everyone else it was just but a fantasy but for Hefner, he lived a Reality… A bloody great reality.
RIP Emperor of Porn! Here is hoping you have a Playhouse Mansion in the Afterlife…… Cheers!!