Indian Cricketers are paid heavily by BCCI and the companies for which they do endorsements which is so very clear with the luxurious cars they step out of. Stalwarts like Sachin Tendulkar and Saurav Ganguly flaunt their stylish and luxurious cars with aplomb as do the rest of the team. Here is a look at the Top 10 Indian Cricketers and their luxury beauties…
Virat Kohli
Virat Kohli is often regarded as the heir apparent to Sachin Tendulkar and has been proving why he is regarded so. Sachin Tendulkar retired with 50 ODI centuries to his credit. The 26-year-old Virat is almost halfway towards that record, with 22 centuries to his credit. He was recently made the Test captain of the team with the retirement of MS Dhoni from test cricket. He is the face of Indian cricket at the moment and the future of Indian cricket is in safe hands with Virat Kohli around.
Like his idol Sachin Tendulkar, Virat Kohli is an avid car lover as well. He owns some real hunk machines like the Audi R8 V10 which is priced at around 2 crores. He also owns a Renault Duster he received as a reward and also a BMW X6. But he has added a new supercar to his garage – the new Audi R8 LMX. He bags the Audi R8 LMX which is limited to only 99 units. It has a top speed of 320 km/h.
Mahendra Singh Dhoni
He was once a railway employee but now he has come a long way in Indian cricket. Mahendra Singh Dhoni won three ICC tournaments, which includes a Champions Trophy win in England.  The World T20 win in 2007 was the major milestone in his career. He build his career from there and there has been no limits to his fame. Dhoni is also one of the best captains India has ever produced and probably the best wicket-keeper batsmen in world cricket at the moment.
Mahendra Singh Dhoni is a fond lover of the super bikes and super cars. He owns a long list of them. Even though he wouldn't beat Ganguly as regards the number of luxury cars he certainly has a sizeable collection. He owns around 10 cars and 20 bikes in his garage. Dhoni is the first cricketer to buy a Hummer H2, he also has a customized Scorpio and Mitsubishi Pajero. Ferrari 599 GTO tops the list of his super cars in terms of his price which is valued at more than Rs. 3 crore.
Sachin Tendulkar
Sachin Tendulkar is widely regarded as one of the best batsmen to have graced the cricket field. Even though with the rewards and recognition he received during his career, he remains extremely humble which is attributed as the reason for him being successful. He retired from cricket couple of years ago, ending a 24-years career and him being crowned as the 'Best In the World'. He carried India on his back for two decades and when the time came he walked off from the cricket field in calmness.
Sachin Tendulkar loves a lot about cars and is hell crazy for it. He has a big collection of cars in his garage big and small. He has a garage which includes some biggies like the BMW M5 and BMW X5. He was also the proud owner of Ferrari 360 Modena. He sold the Ferrari recently and bought a Nissan GTR 530. Besides owning cars he loves to learn a lot about assembling and he paid a visit to the BMW plant recently.
Suresh Raina
Suresh Raina has been a regular in the Indian team for quite a long time now. He is a fabulous batsman and an electrifying fielder. One of the few guys who has never missed a match in the Indian Premier League (IPL) and is among the top run-getters. A good utility player to have in the shorter formats of the game, though he is still trying for a test batting position.
He is often been regarded as the best Indian fielder at present and Dhoni's most trusted soldier in the Indian team as well as for the Chennai Superkings. Raina is someone whom Dhoni has put a lot of faith on, and in most situations, he doesn't disappoint. He is not known to be a big-time car lover, but he does own the Porsche Boxter Limited edition. One of the most uncomplicated Porsche ever built is known for its handling. The Porsche Boxter is powered by 3.4-litre flat-six engine with 325 bhp.
Yuvraj Singh
Yuvraj Singh needs no introduction. He has achieved so many things in cricket that he wouldn't go unnoticed. He was the man of the tournament in the 2011 ICC Cricket World Cup. He made his debut as a 19-year-old against Australia. Yuvraj Singh was one of the best fielders India ever had which has the likes of Robin Singh and Mohammed Azharuddin. Yuvraj Singh is an avid car lover like the other cricketers. He may have been out of contention since his fight with cancer but sure does he own a wide range of luxury cars.
He started his love affair with the car when he owned a Honda City in 2001. He was gifted an Audi by Lalit Modi when he hit Stuart Broad for six sixes in an over. He is also a proud owner of Porshe 911 which is priced at around 2 crore. But the most priced of his possessions is a Lamborgini Murcielago. The Lamborgini is priced at Rs. 3 crores. This car is said to be a hunk and can easily own the Ferraris and Astons in town.
Harbhajan Singh
Harbhajan Singh is one of the most successful off-spinners India has ever had in the past decade or so. He has had many of the batsmen in his pocket during his best of the times. He was dropped from the team owing to his poor bowling form and also a bit of on-field controversies. Since then he has been working hard for a comeback playing domestic cricket and in the Indian Premier League.
Harbhajan Singh is often known as the turbanator. Harbhajan Singh shares a love for premium SUVs, and he owns a Hummer H3. He was spotted quite a lot of times with his Hummer. He is the next after Mahendra Singh Dhoni to own a Hummer. The Hummer H3 boasts off a 3.7-litre motor with 242 bhp. He also owns a Ford Endeavour like his spin compatriot Anil Kumble.
Virender Sehwag
Virender Sehwag is a swashbuckling opener who never got bothered or frightened by the weight of the bowler. With the willow in his hand, he could make the world dance to his tunes. Virender Sehwag may have been out of national team contention with loss of form and fitness, but he is sure earning a hell lot of money through advertisements and obviously money from the Indian Premier League.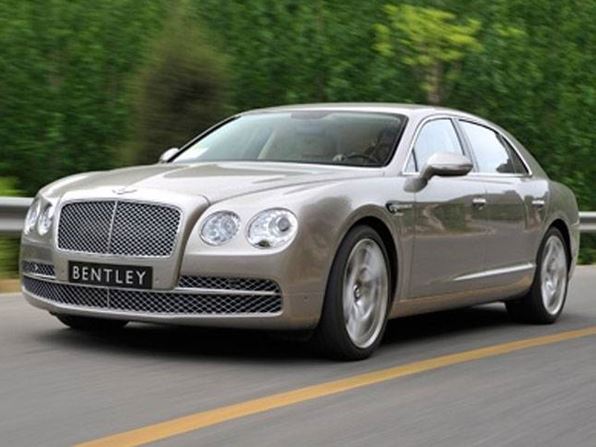 Though he is not known more often as a car lover, he has acquired his share of pricey possessions in his kitty. He owns a luxury class of Bentley Continental worth Rs. 3.5 crore.
Sourav Ganguly
Sourav Ganguly is one of the best captains India has ever produced. The left-handed batsman who is often regarded as "God of the Offside", made his retirement as early as in 2008. But people still love him for the batsman and the captain he was. He was a tough, intuitive and uncompromising leader. After his retirement, for four seasons he was part of the Indian Premier League (lPL) and then he took up the job as a commentator and writer. Recently he was active with the Bengal Cricket Association and headed the selection panel.
Talking about his love for cars, probably no one else in India is a bigger Mercedes Benz fan than Sourav Ganguly. He is often seen driving a Mercedes Benz CLK convertible. He owns 20 Mercedes Benz cars, 4 BMWs and many other cars in his garage. He is an avid car lover and loves to sport it when he is out of his cricket commitments.
Anil Kumble
Anil Kumble – one of the best leg spinners India has ever produced. He has also had a good stint as captain of the Indian Test team. He is a veteran of 956 international wickets and has a test hundred to his name. He is also only the second cricketer after Jim Laker to scalp 10 wickets in an innings. He is accredited with many plaudits likewise, for he also has 1000+ wickets to his credit in the first class circuit.
Since retiring from cricket he was associated with KCA as an administrator. He was associated with IPL team Royal Challengers as its mentor and captain. He was then acquired by Mumbai Indians as its mentor but now has moved on to an ownership role. He looks after most of the activities and initiates of Reliance Sports now. Anil Kumble owns a Mercedes Benz E-Class that has class written all over it. He also owns a Ford Endeavour. He also has in possession of various other cars. But the Mercedes remains his top pick so far. The car is priced at 1.3 crores in the Indian market.
Rohit Sharma
Rohit Sharma, one of the best talents around in Indian cricket. He has been doing the rounds with the Indian team since he was a 19-year-old. Even though he is still young and is just making a mark with the national team with consistent performances for the last year and a half, he surely has made a lot of money due to his association with the Indian Premier League (IPL).
There is a big element of class and elegance in his batting and he wants to be classy in his choices of cars as well. He is always a calm character, who doesn't seem to like too much noise around. He has shown already his love for cars and owns a BMW M5 series which is priced around 1.5 crores in the world market.