Indian Cricketers are loved not just for displaying excellence on field, but many of them are also admired for the great style that they make off-the-field. In our cricket-crazy nation, they are no less than any trendsetter for all their fans. And, it is not just these 'men in blue' alone, who define glamour in the Indian cricket world! In fact, their wives and girlfriends (or WAGs, as they are commonly known), also add a lot of charm to this industry with their chic and graceful presence. Here are some of the Super WAGs of the Indian cricket team.
Geeta Basra
Her relationship status with Harbhajan Singh kept us confused for a while till they both got married on October 29, 2015. But, her glam quotient never caused us any confusion from putting her on this list. This model-turned-actress has done a couple of Bollywood movies. The couple had quite a lavish wedding followed by an equally grand wedding reception on November 1, 2015, and needless to say, Geeta charmed everyone with her elegant style.
Hazel Keech
Hazel Keech is a popular Bollywood actress and now the wife of dashing Indian cricketer, Yuvraj Singh. The lady, who is known for her exotic looks had already won several hearts with her item song 'Aa Ante Amalapuram'. The ace cricketer and the Bollywood diva tied the knot on November 30, 2016, in Chandigarh, which was a Gurudwara wedding.
Ayesha Mukherjee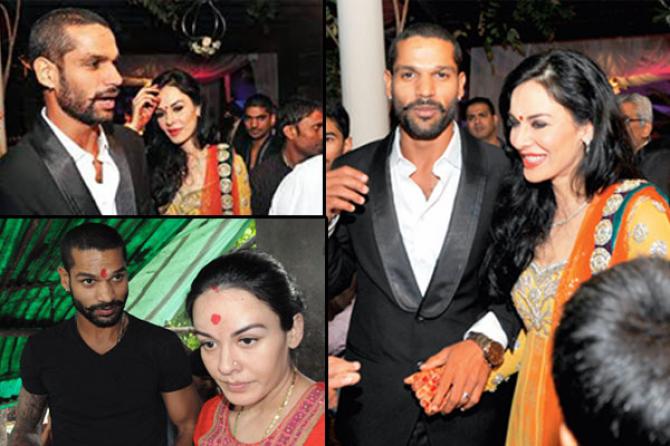 Ayesha Mukherjee is a wife of one of the hottest Indian cricketers, Shikhar Dhawan. And, she is undoubtedly one of the most glamorous cricketer wives around. Despite being 12 years older than the cricketer, she looks truly stunning and gorgeous with her man. A mother of three, she can give any model a run for her money.
Sakshi Singh Dhoni
Though not the hottest, but the cutest and most bubbly wife award surely goes to our captain cool's wife, Sakshi Singh Dhoni. Her stylish wardrobe and funky hairstyle simply enhance her endearing looks. And to complement her bubbly aura and cuteness meter, Filmmaker Neeraj Pandey chose the young and vivacious, Kiara Advani to play Sakshi in the film MS Dhoni — The Untold Story opposite Sushant Singh Rajput, who plays the protagonist.
Ritika Sajdeh Sharma
Ritika Sajdeh was working for Rohit Sharma as his sports manager for 6 years when they both fell in love. This super-chic girl since then has caught the eye of the media with her innocent face and quirky charm. The couple got married in December 2015 and Ritika made a beautiful bride. See for yourself here.
Sushmita Roy
Another Indian cricketer whose super-glamorous wife can beat any model in a beauty pageant is, Manoj Tiwary. He married his girlfriend of seven years, Sushmita Roy, on July 18, 2013. The two met through a common friend and it was love at first sight for the cricketer. Apart from her good looks, it is the cute and good-natured personality of Sushmita that Manoj likes the most.
Natasha Jain Gambhir
Childhood Sweethearts, Gautam Gambhir and Natasha tied the knot in October 2011. Unlike her rather shy husband, Mrs Gambhir is believed to be quite outgoing. Her impeccable beauty and graceful style easily won her a place on our list. And, of course, the two make a 'seriously' charming couple.
Prithi Ashwin
Ravichandran Ashwin and Prithi Narayanan tied the knot in November 2011. This beautiful lady makes one hell of a pair with our tall and handsome Ashwin. Though she is not frequently spotted by the media, whenever she makes an appearance, she looks truly stylish.
Dipika Pallikal
Dinesh Karthik, found his love in a squash player, Dipika Pallikal the nation got a beautiful 'sports couple'. The two got engaged in November 2013, and after two years of togetherness, this couple got married in August 2015. With their great style both on-and-off the field, they make an uber-cool pair.
Priyanka Chaudhary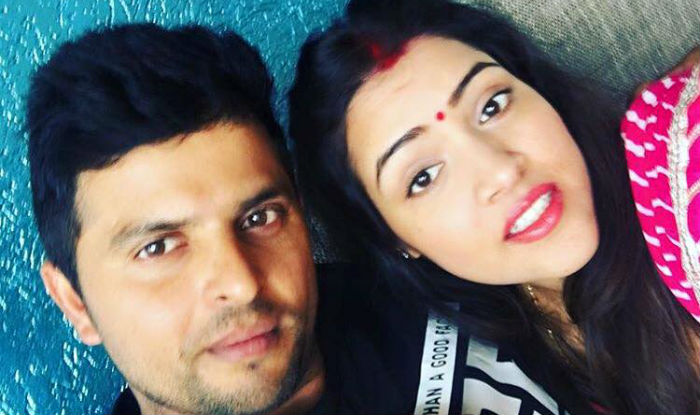 Indian cricketer, Suresh Raina married Priyanka Chaudhary on April 3, 2015. While the two were childhood friends, this match was arranged by the efforts of Raina's mother. Priyanka worked as an IT professional with a bank in Netherlands before getting married to the cricketer. Well, looking at the gorgeous lady, all we can say is that Raina's mother chose nothing but the best for her son, don't you agree?