Modern man – he is changing and how! Gone are the days when grooming was the monopolistic domain of women. Men's grooming industry has realized its potential and is coming of age.
If you don't catch up you will be called pre-historic. Men can no longer be held accountable for not taking care of themselves. They are lapping up the men centric products being churned out with a vengeance.
Companies like Nivea and Unilever who had resigned themselves to staring at a saturated women's market, have doubled their advertisement revenues in this sector. There are entire chains of businesses which have been created and are being run successfully, thanks to the whole new level of sophistication associated with this industry.
Strong smelling colognes, hair gels and deodorants with the stamped trademark "for men" are passé. Men today are experimenting with products that provide maximum value for money. Companies are marking a considerable amount of capital on R&D and a major chunk goes in product packaging too.
Guy's World will tell you the top grooming accessories every Indian man should own to make a statement and leave their mark. The experts at Guy's World have scouted through the clutter to bring you the best products available in the Indian market that go easy on your pockets too. Oh and did we mention gals dig a well turned out man!
Shampoo: – In a country like India where dust and grime become a part of your everyday existence, hair-care is an absolute headache. The biggest reason, according to a study on why Indian men face problems related to hair, is that they have never really nurtured their hair. Hair fall and hair thinning are the most common problems an Indian male faces. You need to let your hair breathe. Your hair needs more than the occasional "champi". We have just the right antidote for that. These products come as saviors, we say both literally and figuratively.
Morroconoil® hydrating shampoo [Price: 1800 for 8.5 Ounces ]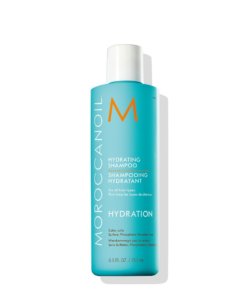 The best all-in-one shampoo for the Indian male is the Morroconoil® hydrating shampoo. You can use this anti-oxidant hydrating shampoo daily or twice a week without a worry as it is free from harming chemicals like paraben, sulphate, and phosphate. It's pretty gentle and gives your hair the smooth, wavy shiny bounce it deserves and helps you reign in your hair. You can buy it on Amazon.
"
Dove Intense Repair Therapy Shampoo [Price: Rs. 366 for 650ml ]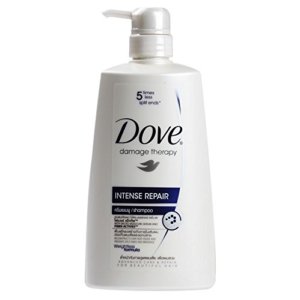 The product has a unique formulation to do wonders on damaged hair and can reverse it to give you smooth lustrous rejuvenated hair through progressive nourishment. Your hair will start looking stronger and beautiful, wash after wash. It is available at all local stores and all major e-commerce websites.
Conditioners: – For the not so savvy, to derive the best results from shampooing, it is always advisable to use a hair conditioner. Again this is tricky as the type of hair, the problem it faces are all different for different guys. Conditioners are the unwanted second cousins of the shampoos. While shampoos suck the natural oils and nutrients out from your hair, conditioners act on them to restore the balance.
Morroconoil® hydrating conditioner [Price: 1800 for 8.5 Ounces]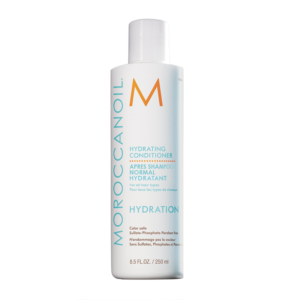 Like its counterpart, this one is also fortified with anti-oxidant- rich argan oil, and all things nice such Vitamins A and E and moisture- attracting alga. This again is chemical free and helps you style your hair just the way you want it. Use this right after shampooing. Leave it on for a couple of minutes and then wash away.
Dove Intense Repair Therapy Conditioner [Price: Rs 168 for 170ml ]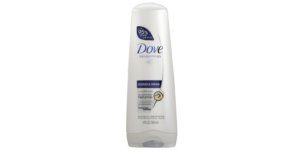 Since we chose to use its shampoo we thought it best to couple it with the Dove Intense Repair Therapy Conditioner too. At the foremost, it detangles the individual hair strands and greatly improves the manageability of your hair. It goes without saying that the product deeply nourishes and visibly repairs any hair damage. So go ahead and lather away.
But hey there are other products too available in the market and you can safely choose one off the buffet.
Moustache & Beard Care: – After the era of the chocolate boy looks, finally the beard and mustache are having their day out in the sun! A lot of men have started sporting a full beard following the footsteps of Bollywood and international stars. This is where companies like Happily Unmarried, Beardo among many others have carved a niche for themselves. Basically what all these products do is a condition, moisturize and make your facial hair frizz free. Go for the lumberjack-meets-the-regal look!
USTRAA: –[one_fourth]


[/one_fourth]
[one_fourth]


[/one_fourth]
[one_fourth]

[/one_fourth]
[one_fourth]


[/one_fourth]
This delicious product from the stables of Happily Unmarried is God-sent for those who have always loved to flaunt a healthy fuzz and have suffered the consequences of maintaining it. Yes! Maintaining your moustache and beard is a cake walk now provided you manage to keep the crumbs off. You get a wide range of products such as Beard and Mooch Styling Wax, Mooch & Beard Oil, Beard Softeners, Beard Wash and the likes.
        Tip: Go for the pack of 2 (Avg Rs. 650) or The Great Beard Pack (Rs. 999) and you get to save a lot of monies.
Beardo [Price range: Rs. 250 – 750]: –
[/one_fifth]
[/one_fifth][one_fifth]
[/one_fifth]
[/one_fifth]
[one_fifth]
[/one_fifth]
This company was born out of the frustrations of the urban man who had to be satisfied with ordinary products to maintain his beard. Their sole purpose in life is to pamper the bearded male in all ways possible. They have a wide range of products such as the Beardo Mustache & Beard Wax, Beard Balm, Beard Wash, Lite Beard Oil, Mustache Growth Roll-on, Beard & Hair Fragrance Oil We are already excited, boys!
Trimmer – If you are one of those men who like to sport a stubble then this is just the product for you! Just pick up the trimmer and tend to it, gardener! This is one ubiquitous little bugger found in the grooming kit of every metrosexual man. If you don't have one- get one! Like pronto! The features you need to look for when purchasing a Trimmer should be the build quality, run- time, length settings, portability, and versatility. Be it to provide personality to your jaw line, or to tame that unruly fuzz.
Philips QT4011/ 15 Pro Skin [Price: Rs. 1999]: –
This is one of the best offerings from one of the best innovators in this space. You can purchase the product blindfolded as it comes with the Philips guarantee. What it delivers is precision when you get down to styling your beard. It is pretty user-friendly. You get up to 90 minutes of cordless use after charging for 1 hour which gives it an edge over the other products.
Newsflash:
If you can get it, Philips Norelco Beard Trimmer has taken the American market by storm.
Deodorant: – The first thing you need to understand is you cannot kill your natural body odour. You can only mask it. A good deodorant will define you and add to your personality. The experts say you shouldn't deviate from your usual deodorant for the simple reason that it becomes a distinct part of your identity and people come to associate and fondly remember you with the fragrance you exude. A word of caution here: do bear in mind that olfactory fatigue sets in as you use the same scent over and over again. Don't over-do it. Of course you can play with multiple ones and choose to have a special one for special occasions.
One of the best fragrances that we have come across in recent times is Wild Stone Aqua Fresh and it arouses us from within. Deeply refreshing fragrance and an all-day performance make it the go-to item on our list. Let us just add our two bits on Perfumes here. We are partial towards Giorgio Armani Acqua Di Gio White, which we recommend as one product every man must own.
Moisturizer: – Your skin needs nourishment just like you and it's very important to listen to it. Especially during the summer days which are upon us. You need to take special care of your skin and the first thing is to get yourself a moisturizer with sunscreen. For best results we recommend:
Kiehl's Ultra Light Daily UV Defense SPF 50 PA++++ [Rs. 2800]
This one comes with extended protection against UV radiation, thanks to its unique mix of sunscreen filters. Users have praised the product citing the fact that it blends well and gives an enviable glow to the skin.
Nivea For Men Whitening 10X Oil Control Moisturiser [Rs. 152 for 50ml]
For those of you who need to be out in the sun on a regular basis this is the best there is at an affordable range. Not only does it provide adequate UV protection, it effectively reduces oiliness and whitens skin. Basically it repairs dull and tepid skin.
Face Wash & Shower Gel: –
Your kit will be incomplete without a robust wash product for your body and face. These products again need to be tried and tested to understand which will work best for your requirement. We recommend the following based on popular opinion and from our own experiences:
Bulldog Natural Skincare Original Face Wash [Price:Rs 1085 for 5.9 ounces]
Bulldog is man's best friend or so the product claims. And after using the product we can vouch for the fact that indeed it is! It gently cleanses your face off dirt thanks to the 8 essential oils and green tea ingredient present in it.
Nivea Pure Impact Shower Gel for Men [Price: Rs. 166 for 250 ml]
And guys we have an all-rounder here! This innovative 3-in-1 formula for the body, face and hair gives you an invigorating experience providing extra fine scrub particles which help you cleanse and hydrate for a prolonged freshness and revitalization.