Often while meeting some of your close friends after a long time you would notice a sudden change in their behavior. You might wonder why she is upset and what is bothering her. It is quite possible that she is a victim of Domestic Violence at home and is unable to share her problems with anyone. Instead of just leaving the topic there itself here are some signs which would tell you the truth. Let us have a look.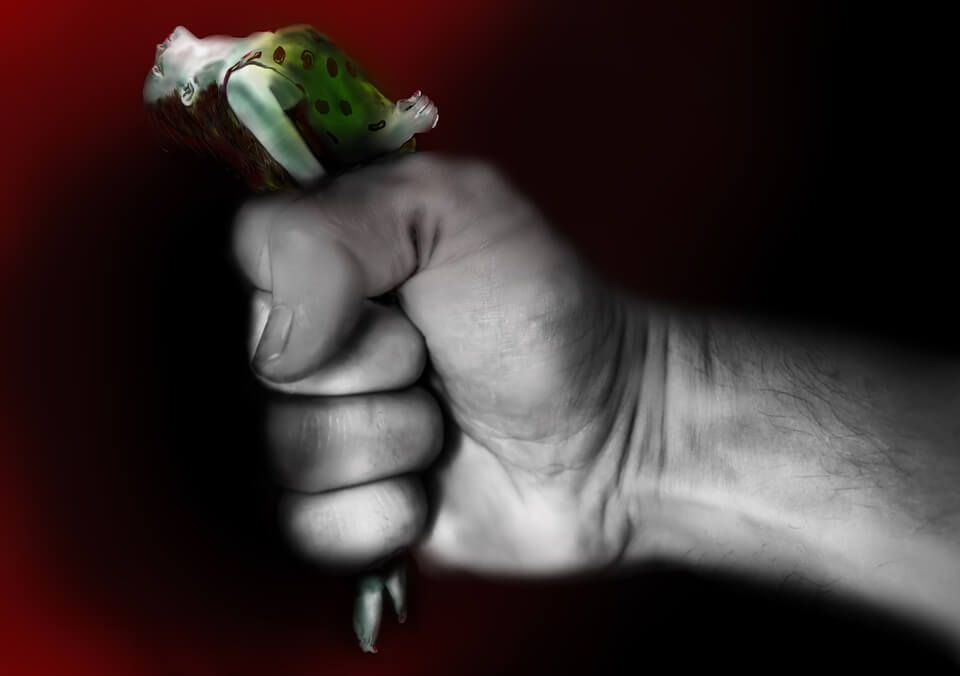 Signs showing person is a victim
Isolation– If the person you are thinking about is trying to avoid talking to people then maybe something is wrong. Apart from that if you see the husband trying to isolate his wife and not letting her speak to her friends in the fear that she might disclose then also something seems to be fishy.
Mood swings– If your otherwise chirpy friend is suddenly showing signs of depression and mood swings then you need to probe further. She may also be prone to frequent outbursts and crying sessions as she would be unable to disclose her actual problems.
Lying openly– Since she is in constant fear of being hurt once again most likely she tries to lie about the entire thing. Even if the signs of violence are visible she would try to lie and say that it is because of some accident.
Socially inactive– A person who is going through so much turmoil in life occasionally cuts off from the rest of the world. All her previous friends would be forgotten and she would remain in complete denial of the problems of her life. In most cases, it is the abuser who would do most of the talking and the other spouse would prefer to stay quiet over the matter.
Visible signs – Though she may deny but there would be ample proofs on her body to confirm otherwise. Some women are though adept at hiding such bruises through makeup but an overall battered personality would let you know that things are being made up.
How to help?
At times the family of the victim may know everything still unable to help because of societal pressures. Also, people feel that by saying something in their matter they are invading the privacy hence it is better to steer clear. Talk to all such people and try to find out whether they have also noticed something is amiss.
Try to talk to her and request her, to be frank with you at least. Tell her that you have seen evidence and would really like to help her. At times most women deny the possibility of taking help as they are under impression that nobody can ever help them. She may still not want to open up then give her time to come clean. Tell her that you are just a call away in case she wants to confide.
If you friend is still hesitant you can get her to consult a psychologist who can make her understand the reality of what she is enduring. There are hotlines also which are ready to help women suffering from domestic violence. Make her realize that domestic violence is a criminal offense and there is no way that she should bear with it any longer. Help her out come what may… you may be the only person who can help her out of this.
You can call these Helplines and Report Domestic Violence. You will definitely get immediate support and action: If you are a victim of domestic violence, call any of these numbers immediately. Do not worry of the consequences, just act and Call! You can call the women's Mumbai helpline number 1298 or any of the numbers below.
| | |
| --- | --- |
| Central Social Welfare Board -Police Helpline | 1091/ 1291 (011) 23317004 |
| Shakti Shalini | 10920 |
| Shakti Shalini – women's shelter | (011) 24373736/ 24373737 |
| SAARTHAK | (011) 26853846/ 26524061 |
| All India Women's Conference | 10921/ (011) 23389680 |
| JAGORI | (011) 26692700 |
| Joint Women's Programme (also has branches in Bangalore, Kolkata, Chennai) | (011) 24619821 |
| Sakshi – violence intervention center | (0124) 2562336/ 5018873 |
| Saheli – a womens organization | (011) 24616485 (Saturdays) |
| Nirmal Niketan | (011) 27859158 |
| Nari Raksha Samiti | (011) 23973949 |
| RAHI Recovering and Healing from Incest. A support centre for women survivors of child sexual abuse | (011) 26238466/ 26224042 26227647 |
| | |
| --- | --- |
| RAHI Recovering and Healing from Incest. A support centre for women survivors of child sexual abuse | (011) 26238466/ 26224042 26227647 |