When we step out into the corporate world the first step to success is achieved
by putting our best foot forward. In literal terms it means that not only do we
dress appropriately but also take care that the shoes on our feet match up to
the occasion. It is said that first impression is the last impression and if you are
not careful enough you may end up disappointing your client which obviously
you would not want. To help you make an impact we bring to you 10 best
formal shoes which any successful working guy should own.
1) Allen Cooper ACFS-11703 Tan Leather Formal Shoes Price 1850 -For
the man who loves to look great all the time these tan coloured shoes
would go well with any colour combination. Made of fine leather these
shoes come with laces and can easily keep your style quotient high.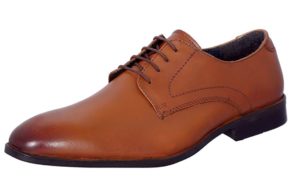 2) Red Tape Men's Slip on Leather Formal Shoes– Price between 1947-
3299- These leather formal shoes are slip on and easily suitable for
business wear. Coming with a round toe these shoes are easy to clean
and maintain. In black colour the shoes are available in two sizes and the
price depends on the size that you require.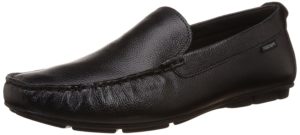 3) Hush Puppies Men's Tampa Loafer Leather Formal Shoes –Price 2474-
3599- Available in Tan and light brown colour this offering from Hush
Puppies will surely make a lot of attention coming your way. Though
these shoes are also in the slip on category they look extremely formal
and suitable for any kind of occasions. Coming with a warranty of 90
days you can get the product replaced within that period in case of a
manufacturing defect.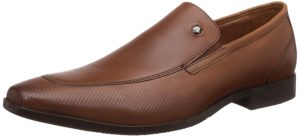 Click to buy
4) Lee Cooper Men's Leather Formal Shoes– Price -2276- 3299- This
offering from Lee Cooper is a sturdy shoe falling within your budget too.
Available in two colours i.e. black and tan you can pick up both the
pieces as the design is extremely comfortable and trendy. The closure is
lace up and would suit any kind of clothing in your wardrobe. Do check
online reviews before finalising to avoid any issues later on.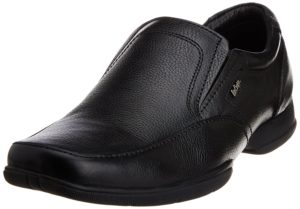 5) PROVOGUE Men's Genuine Leather Black Formal Shoes-Price 2385-
Provogue is an established brand in the men formal shoes section and
this offering from their stable proves their credibility. The shoes come in
black and the design is trendy but still suitable for office wear. Falling
under the slip on category the shoes are comfortable as well.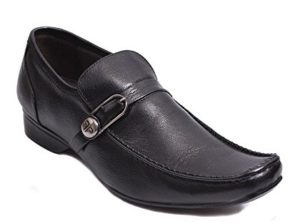 6) Red Tape Men's Brogue Leather Formal Shoes Price- 3995- Made of
authentic leather Red Tape's offering is available in Tan colour. The
closure type is lace up and the shoes come with a manufacturer
warranty of 90 days. The reviews show mixed responses hence going
through them carefully would help you in making your choice wisely.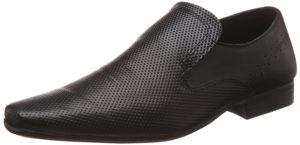 7) Hush Puppies Men's Leather Formal Shoes –Price- 2531-3899- In
continuation with totally formal business style shoes this offering from
Hush Puppies and is available in black colour. The closure type of the
shoe is lace up and it has got great reviews from existing users. There is
a manufacturer warranty of 60 days making it an optimal buy for stylish
men.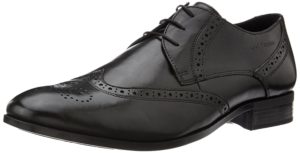 8) Lee Cooper Men's Leather Boat Shoes –Price- 2562-2699- If you are
amongst those who wish to adopt a little different style when it comes
to shoes this piece is just right for you. Made of pure leather the shoe is
available in dark brown and black colours. With a closed toe style the
shoe remains comfy and hence is a favourite of men who have bought it.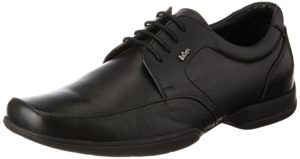 9) Provogue Men's Formal Shoes-Price- 2299- The shoes are made of
synthetic leather but are no less in style. Closure type is lace and the
manufacturer's warranty available is of 30 days. The shoe is trendy and
would go well with any kind of dressing whether formal or casual.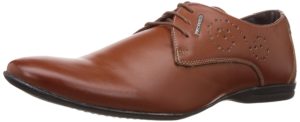 10) Allen Cooper ACFS-71444 Black Men's Leather Formal Shoes
–Price 3299- Slightly in the higher price band the shoes are made of TPR
sole hence good for long time use. The product is comfortable and
comes with a lace up closure.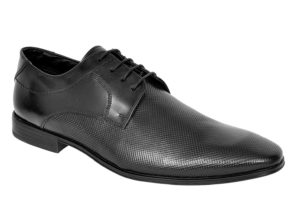 For all the working gentlemen who do not want to compromise on quality
and style when it comes to shoes, here are some options to choose from.
Take your pick however, when buying online go through the specifications
of size and fit before making a choice. Often sizes available are usually
different in terms of fit and being assured of the same is necessary to avoid
later on replacements.