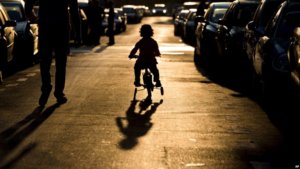 President Joko Widodo of Indonesia said today that their new policy of chemical castration could "wipe out" pedophilia in the country.
President Joko Widodo introduced a string of harsh punishments for child sex offenders in May this year through an emergency decree that includes chemical castration and death penalty, following an outcry over the fatal gang-rape of a 14-year-old girl schoolgirl by a gang of drunken men and boys as she walked home from school on the western island of Sumatra in April this year.
Chemical castration is the use of drugs to drastically reduce urges & libido by lowering men's testosterone level, without sterilization or removing organs.
The president said that Indonesia respected human rights but there would be "no compromise" when it came to punishing such crimes. He said, "We are strong and we will be very firm. We will hand out the maximum penalty for such crimes." He added: "In my opinion… chemical castration, if we enforce it consistently, will reduce sex crimes and wipe them out over time."
The laws were subject to fierce debate in parliament and within the country. The Indonesian Doctors Association says its members should not be involved as the procedure would violate medical ethics.
In an interview with the BBC, Widodo defended introducing chemical castration, a decision that has sparked anger from human rights activists and the Indonesian Doctors Association, which has said its members will not perform the treatment.
In India after the outrage following the gang rape of a young woman in Delhi, the Government has submitted a draft proposing chemical castration along with an imprisonment of up to 30 years for rape convicts as part of the anti-rape law in India. The ministry is preparing a detailed bill and the recommended changes are under review.
Dear readers, in your opinion should India adopt the chemical castration law? Please comment below.
Image credit: https://familyandlifeupdate.com/