Bollywood Actor Ranveer Singh is known for his wacky outfits and loud nature. We have seen him wearing the craziest outfits now and then. Ranveer Singh always stands out with his larger than life presence. He is dear to the Bollywood industry and he is the sweetheart of a famous Bollywood actress as well!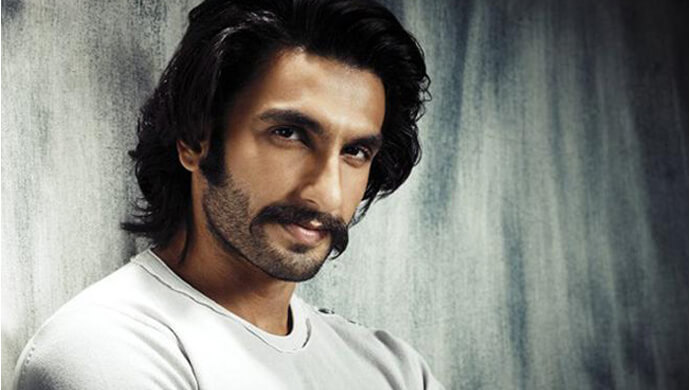 Recently he was seen wearing an outfit that reminded Twitter followers of sperm and condoms. The picture went viral on Twitter and the actor became the butt of jokes YET AGAIN. Everyone would agree that only Ranveer can pull off the bizarre outfits because he does not mind being crazy. Let us take a quick look at Ranveer Singh's Bizarre Outfits!
Cheers to Flower Power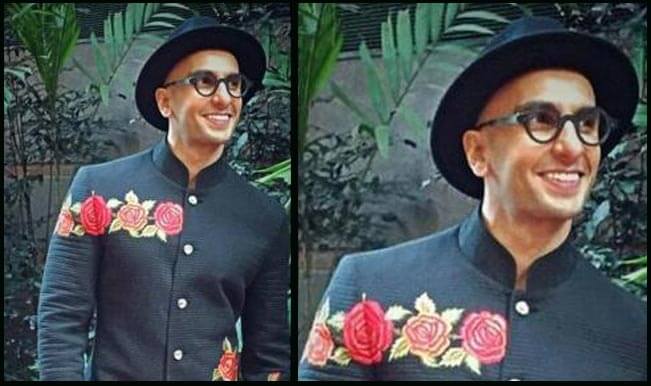 Ranveer Singh's flowery bandhgala and the pointed jootis caught everyone's attention. No other man in the industry could pull off this look. We hardly see men wearing flower prints!
The MAN in a SKIRT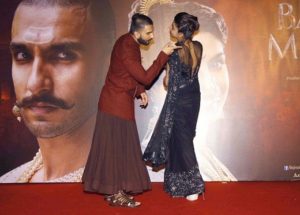 Ranveer Singh was seen wearing a skirt during his film promotion. Well, he was just trying to give the audience a feel of his character in the movie Bajirao Mastani. However we do not see a normal man wearing a skirt and so, this was totally bizarre!
The REEL Mario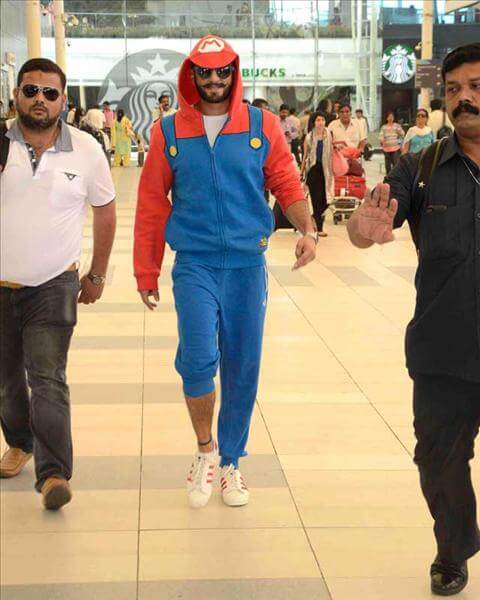 The actor looks cool in this outfit but if we hand it over to Abhishek Bacchan or Salman Khan, it would look ridiculous. Ranveer Singh was seen in a Mario outfit. Yes, the punk look is suiting his wacky personality.
The FAMOUS Silk Night Suit and PJ!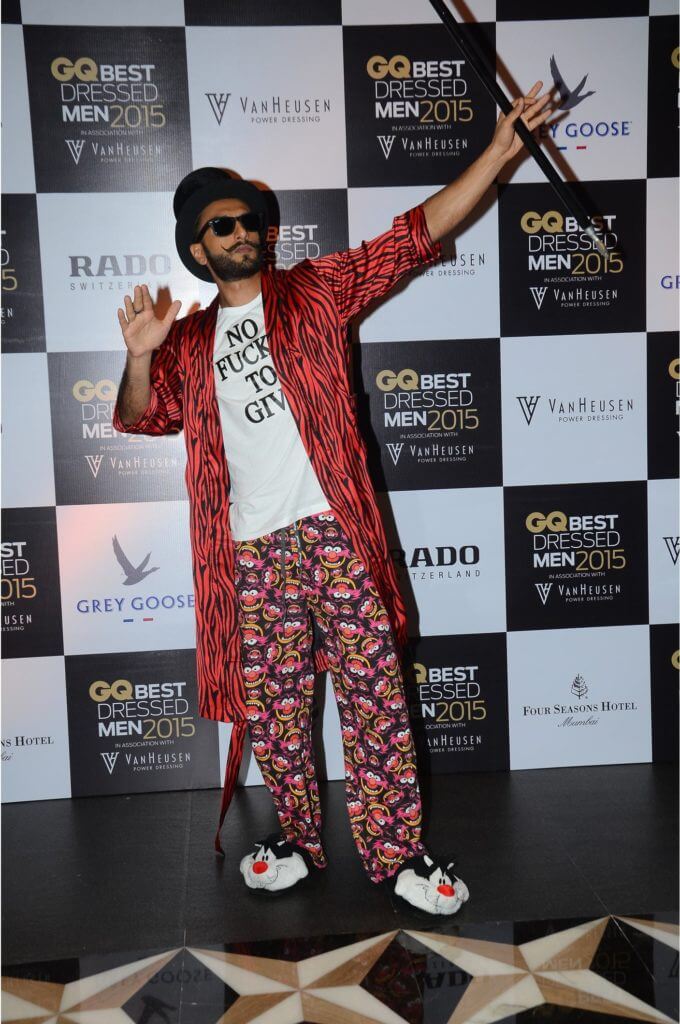 Who would ever wear a silk night suit with pyjamas to an event which honours best dressed men? If you forget the bizarre clothes for a moment, you will notice the shoes he is wearing. Looks like somebody is a big fan of Sylvester, the cartoon character! He is surely not afraid to wear the most bizarre outfits in the Bollywood industry.
Mickey Mouse Shirt with a Bow Tie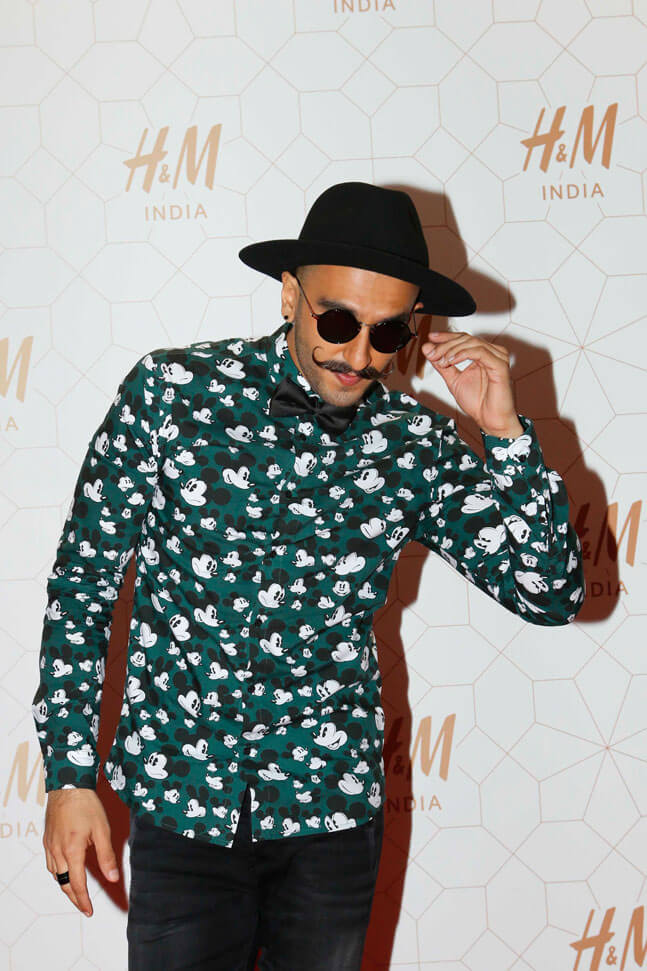 This is hard to digest but it is true! Ranveer Singh was seen wearing a Mickey Mouse shirt with a bow tie. Can you ever imagine Fawad Khan or Varun Dhawan wearing something like this and looking super cool? No way! The moustache just takes this outfit to next level crazy.
Box of Crayons Outfits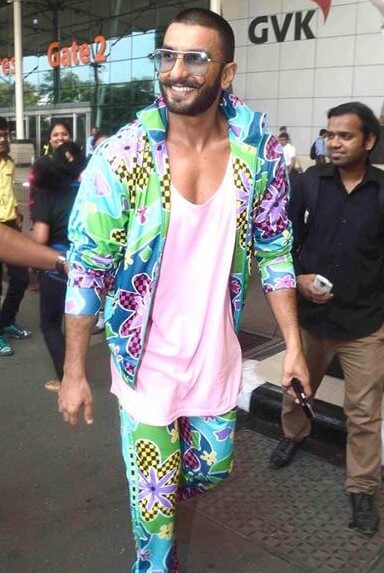 It seems like a box of crayons exploded! This outfit is simply bizarre. We have no words for this outfit because it feels like a little 5 year old child made this outfit with more floral prints. He sported this as his airport look. This is a bizarrely cute outfit!
When he looked like a condom…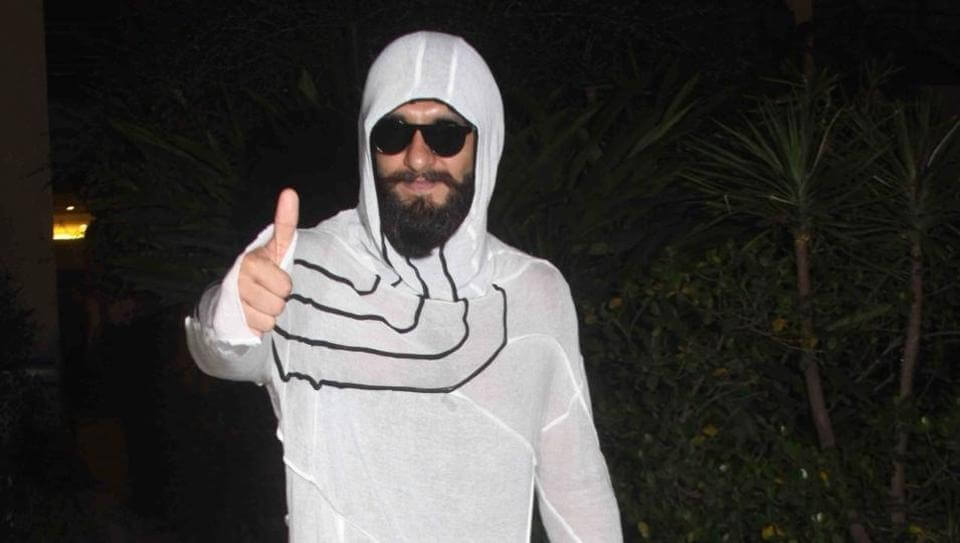 This is the much awaited and most popular Ranveer Singh bizarre outfit. Twitterati went nuts after seeing this picture. Ranveer looked like a condom or sperm in this wacky outfit. Well, we have seen him doing a condom ad and maybe he is trying to spread a social message! The actor looks bizarre but we somehow love his guts to wear this.
These were the craziest outfits he has ever worn. It is true that there is no other wacky specimen in the Film Industry like Ranveer Singh. He is crazy and when he is on stage, everyone's face lights up. The actor's wacky outfits trouble the fashion police but we totally love him for his swag.
Which was you favorite Wacky & Bizarre Ranveer Singh Outfit?