6 Unknown Indian History Stories For Bollywood Epic Movies
Bollywood has always looked at inspiration from Indian history for ideas for hit Bollywood Epic Movies. From Padmavat, Bajirao Mastani to Jodha Akbar there have been many stories which show the cultural extravaganza India is all about. However, there still are Unknown Indian History Stories that no one is yet aware of yet. Let us have a look at some of them.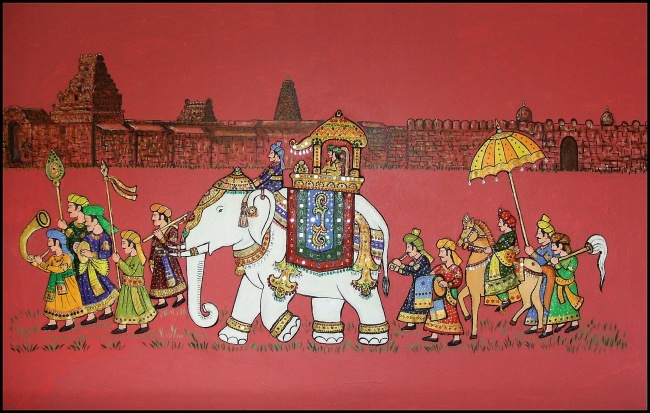 Lets Look at Some Unknown Indian History Stories For Bollywood Epic Movies:
Prithviraj and Samyukta
Among the unknown Indian History stories comes the story of Prithviraj & Samyukta. Prithviraj was a brave warrior and his tales of courage made the princess of Kannauj, Samyukta fall in love with him. A painter from his court brought back her painting to ensure that the love blossomed on both sides.
Eventually, her father organized a swayamwar and Samyukta ended up garlanding his statue behind which he was hiding. Both eloped, however, their love story was short as he was captured by Mohammed Ghori soon after. If Bollywood ever turns this into a movie then this will definitely be in the Bollywood Epic Movies list.
Shivaji and Saibai
After Bajirao and Mastani, another one of the unknown Indian History stories next in line could be Shivaji and his wife Saibai. They were married at the tender age of 12 but unfortunately, Shivaji would spend most of his time away from home.
However, the time, when they were together, would be spent making their relationship strong. So much so that when he took his last breath the only word he said was 'Sai'.
Mumal and Mahendra
No one is aware of this love story. In the Kak mahal of Jaisalmer lived a beautiful princess named Mumal and her seven sisters. To dissuade men from making advances to Mumal they weaved a magic spell around the palace. However, the ruler of Umer Kot Mahendra Sodha managed to get through and their affair started.
A misunderstanding and Mumal committed suicide by jumping in the fire. She was quickly joined by Mahendra who jumped in after her. This relatively unknown tale was kept hidden from traditional Indian history stories for a very long time
Jehangir and Nur Jahan
After not being able to marry the love of his life Anarkali, Jehangir fell in love with a widow named Nur Jahan. It is said that Jehangir got Nur Jahans husband murdered as he was madly in love with her and wanted to marry her. After three years of mourning, Nur Jahan finally consented to marrying Jehangir.
The laws of the Mughal Empire were tweaked and they got married. Nur Jahan was also an able administrator and really fond of maintaining gardens.
We wonder if this was made into a movie would it surpass the magnificence of Mughal E Azam and get categorized under the all time best Bollywood Epic movies list.
Sassui and Punhun
King of Bhambhoor discarded his daughter Sassui because it was believed she would disgrace the family. Later she was picked up by a washerwoman where she grew up into being a beautiful woman.
King Punhun came to know of her and eventually, they ended up getting married. A freak accident led to Sassui getting engraved in the land. The king could not bear the pain and he too joined her later. Their grave is a reminder of the love they hold.
Manvendra Singh Gohil
The son to the Maharaja of Rajpipla Manvendra was the person to come out and talk about being Gay. In 1991 he married a princess but she took a divorce as his priorities were exposed. After facing all the stress he told the world about his stand and is even running a trust to support other people who face the same trauma.
Some of these stories from Indian history are as interesting as can be. Let us know in our comment section who do you think should bring these films on screen and who are the actors who can do justice to these roles.
Shocking Bollywood Film that Changed the Definition of Bold Hindi Movies