Do you know the significance of July 30? Don't scratch your head! We are sure you are unaware of the fact that July 30 is World anti-Human Trafficking day.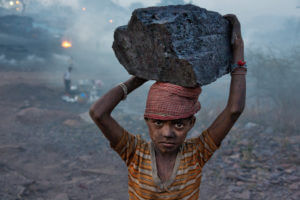 What is Human Trafficking?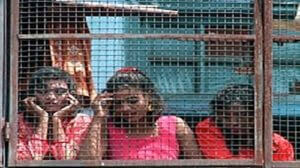 If you have been living under a rock all your life and ignorant of what Human Trafficking means; a quick search on google will probably tell you that, 'Human Trafficking is the action or practice of illegally transporting people from one country or area to another, typically for the purposes of forced labor or commercial sexual exploitation'.
Human Trafficking is one of the fastest growing criminal industries in the world, the shocker being that India is the Human Trafficking hub in South Asia!
Out of the world's estimated 45.8 million slaves,India alone has 40% according to a 2016 survey conducted by Walk Free Foundation, Australia. Today the number of human slaves in the world is the highest ever in the entire history of mankind. Human Trafficking caters to multiple sectors including sex, labour, organ harvesting, begging and many more.
What the State says about Human Trafficking: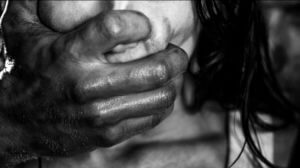 As per www.state.gov (Under Secretary for Civilian Security, Democracy, and Human Rights) – 'The majority of India's trafficking problem is internal, and those from the most disadvantaged social strata—lowest caste Dalits, members of tribal communities, religious minorities, and women and girls from excluded groups—are most vulnerable'.
 The State website goes on to state, 'In addition to bonded labour, some children are subjected to forced labour as factory and agricultural workers, domestic servants, and beggars. Begging ringleaders sometimes maim children to earn more money. Some NGOs and media report girls are sold and forced to conceive and deliver babies for sale'.
 Government Experts estimate lakhs of women and children are victims of sex trafficking in India. Traffickers use false promises of employment or arrange fraud marriages in India or Gulf States and in many cases even to Europe and US and then subject women and girls to sex trafficking.
What is the Indian Government doing about it?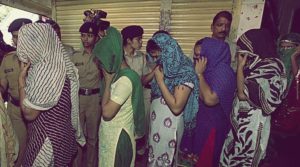 The government has introduced an online platform (National Tracking System for Missing and Vulnerable Children, Khoyapaya.gov.in) to find missing trafficked children and is working with numerous charities.
It is also working towards fortifying The Trafficking of Persons Bill, a first of its kind Bill in India to rework and strengthen existing anti-trafficking laws, rehabilitation of survivors and quickening the judicial process to get justice for victims.
This is what you can do to IDENTIFY and HELP RESCUE a victim of human trafficking:
Understand that these victims are usually impoverished and helpless people from rural areas, natural calamity hit areas or from across the borders being transported in large numbers to be forced into modern slavery.
Realise that most of the trafficking victims stay amongst us in our neighbourhood as domestic helps, work in the hotels we frequent or in small-scale factories or could be that kid selling curios at traffic signals. It could even be that underage kid working in your friends home.
You can help the law enforcement agencies thwart such crimes by looking out for key human trafficking indicators like people staying in poor living conditions, forced to live in cramped spaces, signs of physical abuse, inability to speak or appearing to be submissive or fearful, identity documents being withheld from them, being unpaid etc.
You can identify Human trafficked victims if they hesitate or get scared to speak with you or anyone else in the presence of their employer or trafficker.
You should act if you notice signs of oppression in the form of anxious and restless or withdrawn and scared behaviour in the trafficked victims, especially children and look out for visible injuries or marks or non visible injuries (Like holding their head, stomach, back, etc, like it hurts).
You should act when you strongly believe that someone is being held against their will and is being exploited by a person or group of people.
Encourage and organise an awareness event in the society, partner with schools and other institutions to create awareness about how school-children can be potential victims. The more the number of people keeping watch, the more will be reported and lesser becomes the chances of such incidents happening.
Join hands with Volunteers, Health care providers, Journalists and Advocates to extend all kinds of support and assistance to victims.
Do not attempt to rescue victims on your own and immediately call up the CBI Helpline 011-24368638.
In case of children, call Childline at 1098 or get in touch with NGOs such as Prerana, which has experience working for such causes. They can be reached at the following:
You can also contact the below Helpline numbers and NGO's: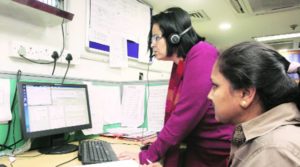 Womens Helpline:
1091, 181
Prerana
Ground Floor, Khetwadi Municipal School (Dagdishala)
Behind Alankar Theatre, 1st Lane, Khetwadi, Grant Road (East), Mumbai 400 004, India
Phone: +91 22 2387 7637, Email: contactprerana@gmail.com
Prajwala
Email: praj_2010@yahoo.com
Mobile: +91 84 14 237304/05
Shakti Vahini
Mobile: +91-11-42244224, +91-9582909025
RescueFoundation
Contact: +91-22-28060707 / 28625240
If you are a Human Trafficker and reading this, keep in mind that you will be identified and caught one day and you can then cool your heels behind bars for a very long time.
Tag this article in your favorites and Bookmark it so that you can look it up when it is really needed.
 You don't have to physically help them but the very simple act of Sharing this information with your friends and family will result in greater knowledge & understanding among us Indians and a big boost to Anti Human Trafficking campaigns and law enforcement agencies.
 Hey Man Do Your Bit. Just don't just be another Brick in the Wall.