Heart breaks are more common than heart attacks, and sometimes more fatal, not only they impact your life but also the life of the ones that surround you.  Love is the most beautiful emotion but the most painful one as well. You are broken because you believed, because you trusted, because you thought somebody was your world. One of the toughest problems is not to mend broken heart but to understand that you need to let go the things that hurt you.
If you are the one who trusted and was betrayed, who loved and was cheated and the one who suffered a heart break, this one is for you my man.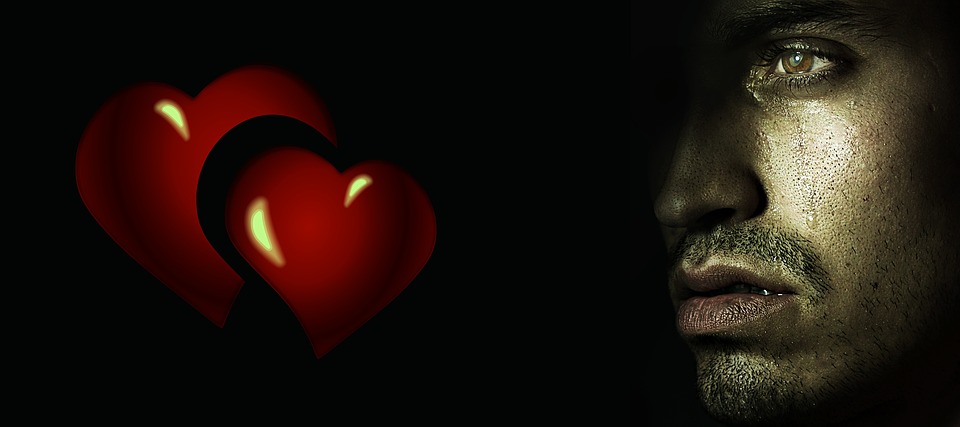 Here are eleven ways to nurse a broken heart:
Feel it: Do not try to escape your feeling, live them. Being a man never means you should not cry, if you feel like crying, cry it out. Do not hesitate to feel the pain. Feeling this pain will make you mentally strong.
Laugh it out: Laughter is the best medicine. Do not think that you will be mocked because your girlfriend/wife left you; laugh it out because you are saved from a person who never loved you.
Play your sport: Tennis, cricket, golf, or a playstation game, whatever it is, PLAY IT. It is the best utilization of time and will divert your attention. There is no one between your favorite sport and you; relish it.
Take a trip: There must be end number of places you did not visit because you were so busy with your love life. Time is now, pack your bags and rush to your wanna be destination. COVER THE EARTH BEFORE IT COVERS YOU.
Identify your happiness: It's not love alone that makes you happy, there are million other things, dancing, playing guitar, clubbing, trekking, swimming, adventure sports, hanging your with your boys, watching cricket match and numerous other things. Try absorbing in things that make you happy.
Spend time with family and friends: Family and friends, whom you long negated because of your so called love, return to spend time with them. They love you, the real you.
Believe in yourself: Never lose hope, believe in yourself. Stop believing that you are a looser. LOVE WILL FIND ITS WAY INTO YOUR LIFE.
Don't hide, speak up: Do not hide about your breakup because of the fear that others will make fun of you. Speak about it. It will not weaken you but will make you strong.
Relax and exercise: Exercise helps a lot, not alone to keep your body fit but it also recharges your brain. Try yoga, it also rejuvenates mind and body.
Take plenty of sleep : Having spend sleepless nights calling your love, thinking about her, executing plans to surprise her and all the other things for which you sacrificed your beloved sleep, its time revive the everlasting relationship between you and your bed. Sleep recharges you. Take plenty of sleep
Party harder: No explanations to why you were late last night, who you were with etc. BABY, ITS PARTY TIME. GO OUT AND PARTY.
Follow the above and you are sure to relish life.
I've been nursing a broken heart
Taking the steps back to where I start
Do not forget to STAY REAL, STAY LOYAL.